Články a reportáže
Datum: 05.05.2009
| |
Přečt.: 9461x
|
Kom.: 10
|
Rub.:
Muzika
Taneční zábava ve Svádově v sobotu 30.5. 2009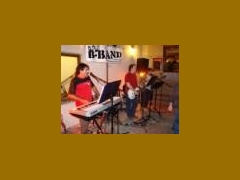 Po 13 letech svádovští pokácí májku a my zahrajeme taneční zábavu
Tahle novinka by mohla potěšit zejména ty, kteří nestihli ve Svádově pálení čarodějnic. Pořadatelé se rozhodli, že muziky není nikdy dost a tak po kácení máje na hřišti před Restaurací Koruna uspořádají taneční zábavu a to na sále v Koruně.
My jsme za to rádi, že vám budeme moci ještě ve Svádově zahrát a tak už ve 20:00 hodin budeme na vás připravení.
Kromě Svádovských se těšíme i na přespolní. Do Svádova trefíte autobusem číslo 13 z Ústí nad Labem. Z Děčínské strany jezdí vlak. Plavat přes Labe z Neštěmické strany však nedoporučujeme protože voda ještě není určitě dost teplá.
Kromě tancovačky si ale nenechte samozřejmě ujít ani kácení máje samotné, protože pokud si pamatuji já, bývala to vždycky psina.
Nejbližší akce

27.04.2019
BAR U PRINCE - Děčín
Než budete na čarodějnicích křepčit kolem ohňů, přijďte potrénovat. Začátek ve 20:00.

30.04.2019
PÁLENÍ ČARODĚJNIC VE SVÁDOVĚ 2019
Pčed Restaurací koruna od 18:00 hod.

17.05.2019
Hospůdka Pivo Studené, Březiny
Hurá na hřiště za muzikou.