Články a reportáže
Datum: 24.03.2010
| |
Přečt.: 19744x
|
Kom.: 18
|
Rub.:
Muzika
Moje nové CD s názvem "V půli..." je na světě!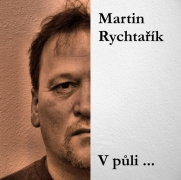 ....Ale, že mi dalo práci
Tak milí zvědavci, už Vás nebudu déle napínat.
Myslím, že někteří z vás už možná tušili, co že s to vlastně chystá.
Chtěl jsem Vám, a vlastně tak trochu i sobě, udělat radost a tak vzniklo CD, které je jakýmsi vyústěním jednoho mého muzikantského období. Některé písničky, jako třeba "Pátek, přítel Robinsonů" anebo třeba "Malej Londýn" jsou vlastně ač dávno napsány, tak vlastně poprvé vydány. Jiné písničky jsou novější, takže je to takový pelmel z mé tvorby.
Dokonce na CD najdete i hosty, kteří mi z nahráváním pomáhali a to tak že zpívali nebo hráli. Někteří dokonce pomáhali i držením palců nebo třeba s obalem CD.
Ukázky z tohoto CD si můžete poslechnout pokud kliknete sem , a tam se také dozvíte jak to udělat, kdyby jste chtěli CD vlastnit.
Tak tedy poslouchejte a objednávejte :-)Já doufám, že se vám bude líbit.
PS: Honzíkovi děkuju za veškerou možnou i nemožnou pomoc.