Články a reportáže
Datum: 09.11.2010
| |
Přečt.: 19541x
|
Kom.: 13
|
Rub.:
Muzika
O sněhulácích a tak..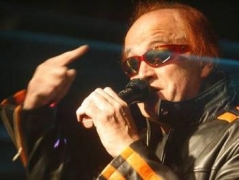 aneb, jedna úplně obyčejná a přitom geniální myšlenka Michaela Kocába
Nenechte se mýlit názvem. Já vím, že je listopad a všichni čekáte, že bude brzy kalamita, šoféři přepnou na režim švédské rallye, holky budou chodit zahalené až nuda, a muzikanti budou rozmrazovat trumpety na topení aby ladily. Tak o tom to dnes nebude.
Tentokráte zapomeňme na bílé sněhuláky s uhlím a mrkví.
Včera jsem náhodou zhlédl velice dobrý dokument na dvojce (taky kde jinde, že jo), který byl jakousi retrospektivou Michaela Kocába. Zajímavé na něm bylo, že se tam docela pozoruhodným způsobem prolínaly oba jeho světy. Svět muzikanta svět občasného politika, který se přiznám už mě fascinuje o něco méně.
Dokument to byl zdařilý, protože v něm zaznělo hodně velice zajímacích myšlenek. Jedna z nich se týkala zdánlivě úplně obyčejné věci. Michael jí pronesl kdesi na počátku své krize středního věku. Říkal (pokusím se citovat):" Je úplně jedno co děláš, ale vyber si něco co tě baví a zkus to nějak dokončit. Třeba si vymysli, že postavíš největšího sněhuláka na světě. I kdyby se to zdálo jako největší kravina. Když se budeš snažit, tak ho možná postavíš."
Cítíte to z toho? Ten motor něco udělat, aby tady po vás něco zůstalo?
Vyjádřil se také o tom, že by chtěl napsat asi tak 200 písniček, dokud bude naživu. Lhostejno v jakém žánru.
Trošku mě to od něj překvapilo, protože jsem si vždycky myslel, že kromě "vyšší dívčí" (rock, jazz a vážná) by se nevyjadřoval o čemkoliv jiném jako o smysluplné hudbě. A vida!
Jsem rád, že jsem to viděl a vlastně to tady píšu, tedy spíš přepisuju, pro všechny. Pro všechny muzikanty, a nejenom pro ně, kteří tvoří, píšou na jakékoliv úrovni napříč žánry.
On totiž řekl něco moc důležitého: Stavme své sněhuláky než nám roztají pod rukama! Hůře pod nohama.