Články a reportáže
Datum: 06.01.2012
| |
Přečt.: 22780x
|
Hodn.: 5,00 z 5
|
Kom.: 17
|
Rub.:
Muzika
OSA jako KOSA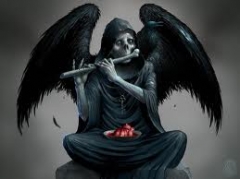 Není to tak dávno když válka hoteliéra Radka Flachse s monopolem OSA (Ochranný svaz autorský) otřásala nejen Děčínem. Pravda je že, utekla nějaká ta voda v řece a skoro by se na všechno zapomnělo. Alespoň já bych skoro zapomněl.
Po Děčíně se hrálo dál a já jsem začal na těchto stránkách provozovat vám známý seriálek s názvem "Kde se hraje?". Připadlo mi to jářku jako dobrý nápad v době, kdy nás komerční televize, internet a hypermarkety válcovaly a válcují ují tak, že už skoro zapomínáme se jít nějam pobavit třeba na nějakou tu živou muziku, které je už beztak všude pomálu.
A tak jsem psal a psal, kam je možno zaběhnout, kde se nám líbilo a to i z toho důvodu, že ne každý hostinský by byl schopen ufinancovat výlep plakátu po městě jako je Děčín nebo Ústí nad Labem. Považoval jsem to za prospěšnou činnost a měl jsem z toho radost.
Jenže pak se mi doneslo, že ne všichni čtenáři si tento seriál oblíbili právě z toho důvodu, ke kterému měl sloužit. Zjistil jsem, že zaměstnanec možná o zaměstnanci právě zmíněného monopolu zde náramně lacino a pohodlně od monitoru svého počítače získávají destinace provozoven, které pak můžou báječně sedřít z kůže. Dokonce jim není ani dostatečně trapné prozradit, kde tyto informace berou.
Jinými slovy už se nehraje ta hra férová na četníky a padouchy, kdy agent v kloubouku obchází pod okny vesnických tancovaček a na manžety si zapisuje kolikrát se kde hrála Jasná zpráva aby Janda nezchudl. Už se to dělá podstatně pokrokověji, za využití informačních technologií.
Tedy pánové Osáci, musím se přiznat, že z toho už mi je lehce na blití! Stejně jako se vždycky musím pousmát nad svýmy tantiemy, které mi OSA vyplácí za mé dílka odehraná v rádiích a to ne nad jejich výší, ale nad poplatky které si OSA strhává. Skoro se až stydím že mě "chrání" zrovna tahle organizace, ale nenohl jsem si vybrat. Takže se vlastně ani provozovatelům nedivím, že jsou na pány ochránce naštvaní a poplatkům říkají "výpalné".
Jsem trošku na rozpacích zda mám dále provozovat již zmíněný seriálek, protože jsem možná pár lidem způsobil starosti a hlavně se bojím, abych někde nezabil tu tancovačkovou zábavu, které je beztak málo. On totiž kde kdo může přijít na to, že po odečtení poplatků se mu už pořádání tancovačky ani nevyplatí.
Sice tím ničemu nepomůžu, ale vzkazuji dotyčným Osákům - Kosákům, že mě uráží zneužívání informací z mého webu k již tak dost velké nenažranosti OSY a že to považuji za holý akt hyenismu.
Co vy na to pane Pavelko?