Články a reportáže
Datum: 14.03.2012
| |
Přečt.: 12394x
|
Hodn.: 5,00 z 5
|
Kom.: 20
|
Rub.:
Muzika
Novinky v repertoáru B-BAND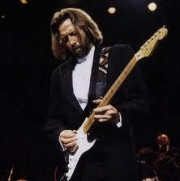 Možná jste to nezaznamenali, ale poslední dobou jsme zařadili do našeho repertoáru několik nových písniček ve snaze Vás potěšit. Jelikož se pohybujeme opravdu někde na hranici hudební prostituce, je tak trošku každá jiná ves jinej pes. Ačkoliv ne vždy když kočička s pejskem vaří dort, musí to nutně skončit Hirošimou.:-)
Radikální bigbeatové křídlo kapely prosadilo Kabáty s titulem Dole v dole a oprášilo staré dobré Elány s hitovkou Čaba Neblázni. Na základě statistického průzkumu, kdy jsme zkonstatovali, že máme podezřele málo ploužáků, mi chlapci dali svolení k Ericu Claptonovi a jeho balááádky Wonderful Tonight.
Ve snaze vyhovět našim fandům ze Střekova jsme se nechali doslova ukecat k titulu Midnight Lady kterou společně proslavilo trio Chris Norman, Dieter Bohlen a Horst Schimanski z Dortmundu. Tak tedy všichni, včetně zmiňovaných, doufáme, že se bude líbit.
Pak jsme si s Honzíkem u pivka položili základní otázku: "Proč nehrajeme Ozzyho vole?". No a tak jsme nacvičili jednu z těch pomalejších pohádek o Dreamerovi.
A tak tedy doufáme, že se vám budou songy líbit, pokud jste je ještě neslyšeli. A my budeme zase něco vymýšlet dál.
PS: zvláštní jak se půl roku práce nechá nacpat do jednoho článku. :-)