Články a reportáže
Datum: 01.04.2015
| |
Přečt.: 24797x
|
Hodn.: 5,00 z 5
|
Kom.: 64
|
Rub.:
Muzika
VZPOMENETE SI TAKÉ NA CO VŠE JSTE HRÁLI?

Tak tento článek už chci napsat hrozně dlouho.
Jak utíkají roky v muzikantově životě, ani si jeden neuvědomí, kolik už mu toho prošlo pod rukama. Dnes je vlastně docela úsměvné, když si člověšk uvědomí sjakým vybavením začínal a vlastně mu to ani příliš nevadilo, hlavně že se hrálo.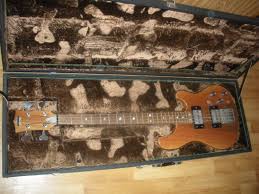 Ze všeho nejmíň jsem basista a tak začnu baskytarou, na kterou jsem hrál na vojně na PéeŠce v Popradu. Byla to krasavice s názvem Jolana Superstar a bylo mi tehdy opravdu moc smutnou když jem jí musel dát zpátky do kufru a přenechat dalšímu kolegovi v zeleném. Inu vojna není kojná. :-)
Ze všeho nejvíc jsem kytarista, těch kytar bylo dohromady asi třináct. Všechny obrázky by se sem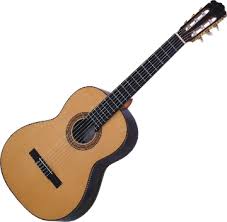 nevešly. Od první malé španělky, přes 12 strunnou Cremonu jsem se dostal asi v sedmnácti letech k vysněné akusttice značky Schneider. Na tu jsem hrál docela dlouho. Nakonec jí získal Honza Tácha ze skupiny Cejch. V té době jsem hrál country a potřeboval jsem spíše Jumbo a tak jsem pořídil Hohnerku. Ta mi jednoho dne upadla a to tak nešťastně, že jsem jí zlomil hlavu a tak jsem pořítil Ovation. Byla to docela fešanda, ručně udělaná s desky klavíru a provázela mě až do mého návratu do ÚL. Pak jsem měl zase chvilku jakousi španělku a pak zase Jumbo až jednoho dne přišel zlom a koupil jsem si Epiphone, a tu mám dodnes. Prostě se mnou stárne, :-) a zestárne...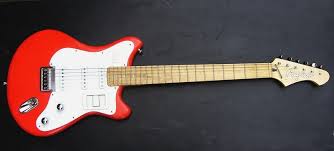 S elektrickými kytarami to bylo obdobné. První kytaru jsem koupil s prvním kombem a hned jsem jí prodal, protože jsem potřeboval peníze na tu Ephiphonku, kterou mám dodnes. Pak jsem ovšem pořídil v bazaru zajímavou hračku české výroby s označením Futurama. To byl hodně zajímavý a hodně příjemný nástroj, pamětníci mi to jistě potvrdí. Na obrázku je v červené barvě. Já měl bílou. Mezitím jsem zkusil dvě kytarky a to jakéhosi levného Fendera, kterého jsem hned dal z ruky, páč to byl krok vedle a pak dokonce i kytaru ze stáje Line 6, tu jsem druhý den vrátil, protože jedna struna prostě přestala hrát. No a já zůstal věrný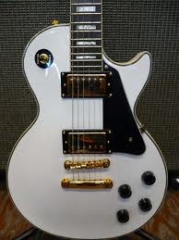 bílé barvě a pořídil Epiphone a to byla moje velká láska. Dodnes jí mám doma v pracovně a nemám to srdce jí prodat. prostě Bílá Paní. Po všech zkušenostech jsem si nakonec pořídil hodně podobnou kytaru a spokojenost se značkou trvá. Prostě asi jsem našel to co mi sedí. Inu bylo jich hodně těch kytar, přesně jako v té básničce od pana Kainara - Třináct kytar.
 Podobně veselou pouť jsem prošel i s klávesovými nástroji. Ten úplně první mi přivezl můj táta ze služební cesty z Hamburku. Značku už si vůbec nepamatuji ale vím že to byla taková napůl dětská hračka, z mého dnešního pohledu. Já jsem se vůbec dostal k hraní na klávesy jako Dalibor k houslím. Jednoho dne jsem se nechal ukecat od Milana Manyzce ze skupiny Pony a začal hrát na klapky. No to byla opravdu veselá taškařice. Dnes mi připadá i úsměvný nástroj na ktrerý jsem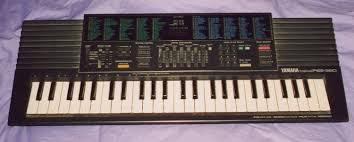 začínal. To byla vlastně také taková přerostlá hračka Yamaha PSS 210. Mělo to ještě malou klaviaturu a já vůbec, ale vůbec, nechápu, jak jsem jen mohl na to hrát.:-) Ovšem hraní na tento skvost také nemělo dlouhého trvání. Sehnal jsem z druhé ruky svůj první synterázor a to CASIO CZ 3000. Je na úvodním obrázku k článku. Byl to vlastně jedinný analog, který jsem kdy vlastnil, také vyrobit nějaký smysluplný zvuk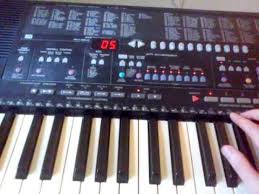 nebylo zrovna nic jednoduchého. Naštěstí ty tovární co tam byly, fungovaly na tehdejší dobu docela obstojně. To ovšem platilo jen do doby, kdy jsem objevil tehdy revoluční novinku na trhu a to keyboard Yamaha PSR 410. To byla věc! Prima zvuky, dělená klávesnice osmistopý doprovod. Na to se fakt hrálo parádně.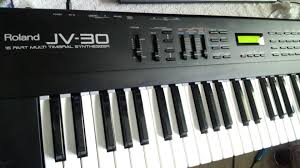 Dodnes bych zatleskal za magické fialové čtyřtlačítko na přepínání zvuků během hry. To fakt vymyslel někdo hlavou. Dokonce jsem tenhle keybord používal jako druhý manuál pod Rolandem JV-30 a hrál na něj smyčce spostu zábav. Roland JV-30 ovšem byla úplně jiná pohádka. To už byl plnokrevník. Sice z druhé ruky, ale krasavec. Co já jsem se navyměňoval opotřebovaných mikrosnímačů. Kolikrát jsem ho rozebral a složil zpátky. Dokonce mi ho jednou na zábavě shodili na zem. A on? Přežil! Natáčel jsem s ním ve studiu desku s Juwel Folkem. Jednoho dne ale stejně byl nakonec nahrazen nástupcem ze stejné stáje a to mým současným Rolandem RS-70.
Tak a jsme u aparátů. Zdaleka si nevzpomenu na všechno, ale některé super kousky se tady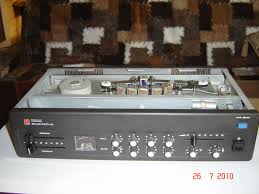 mihnou. To né že né.:-) Vzpomínaje na vojnu, nelze nevzpomenout na páskové echo značky TESLA. To byla opravdu neuvěřitelná záležitost. Prostě napůl mechanická hračka. Jedna nahrávací a tuším čtyři nebo pět snímacích hlav a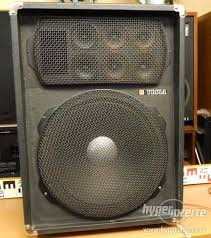 nedlouhý magnetofonový pásek, který vytrvale ztrácel svojí záznamovou vrstvu a o to víc nabíral šum až na konci zábavy po vyndání  přes něj bylo zkrátka vidět. :-) Pamětníci se už smějí.:-) K tomuto muzeálnímu kousku se úzce vážou i 100 W reprobedny, na která hrál snad každý. Skoro neznám DJ z té doby, který by na ně nehrál. Měli jsme je na vojně, ale i v PONY. A občas jsou dokonce k vidění i dnes. Inu za bolševika se špatně nežilo. .-) To co znamenala v naší kotlině značka Tesla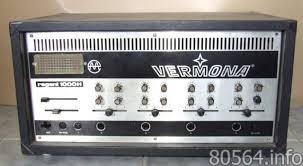 to znamenala v NDR značka VERMONA. Byl to první aparát kapely Cejch a také první aparát Juwel Folku. Zesilovač s bednami o ďábelském výkonu 2 x 50 W byl opravdu mazec. Kupodivu, ale na malých prostorech, to produkovalo docela teplý zvouček. Ovšem nesměla do toho přijít baskytara. Je ale pravda, že to krásně hřálo. Zelené doutnavky doutnaly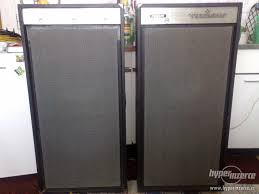 jako magické oko. A pokud někdo do zesilovače strčil, pružinový reverb vykonal své. Strhla se bouře v reprobednách dokud někdo pohotově nezmáčkl aretační tlačítko. Dokonce jsme do reprobeden namontovali hnízda a dávali je na stojany, při naší mladické nezkušenosti. Zázrak že to nikoho nepřizabilo. Začátky prostě nebyly jednoduché. Moná z toho důvodu nám přišly neuvěřitelně luxusní bedny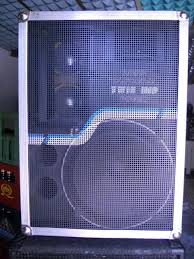 SOLTON, tuším 2 x 300 W, fakt nevím. Vím ale, že byly hodně oblíbené a hrály opravdu krásně. Jen ta váha! Dostat je někam po schodech, nebo na stojany, byla doopravdy práce pro velký chlapy. Objezdili jsme s nimi opravdu spoustu zábav. V té době jsme dokonce postavili samo doma racka s jakýmsi českým zesilovačem, italským pultem Bespeco, Midiverbem od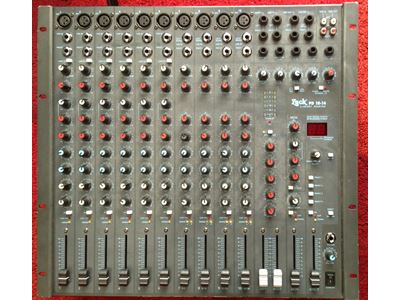 Alessisu a kazeťákem. Racka nám nakonec ukradli z auta a my jsme pořídili krásnou věc a to powermix od dnes již neexistující značky Zeck. Mimochodem to byl velice šikovně udělaný pult, který byl naprosto bezproblémový. Vůbec nechápu, proč ta značka zanikla. Asi to dělali moc dobře.Tak tím bych ukončil kapitolu aparátů i s vědomím, že jsem spoustu věcí vynechal, ale alespoň trošku do mlýna jsem přihodil.
Následuje krátká přehlídka kytarových komb. jako první bych tady měl taky jeden muzeální kousek a to kombíčko o výkonu 50 W značky REGENT. Neumělo dohromady nic, nez zesílit jeden kanál přes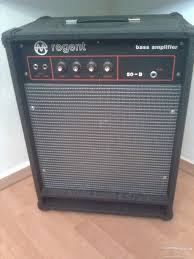 tranzistorový zesilovač (nechtěl bych ho vidět .-)) a zahrát přes 12 ´´reproduktor. Inu NDR. Jednoho dne mi toto zařízeníčko řeklo: "Hrnečku dost" a já jsem koupil další německou záležitost a to od strýčka Uliho tedy Behringer. Musím tedy uznat,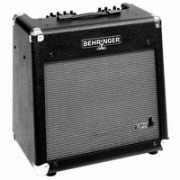 že to nebylo tak špatné. Umělo to fůru věcí, mělo to dokonce i vlastní efektový procesor a jednu lampičku v předzesilovači a já s tím kombem objel docela slušnou řádku festivalů i zábav. Za celou dobu s ním nebyl jedinný problém, ale zvukově mě po čase fakt omrzelo a chtěl jsem vyzkoušet něco jiného. Peněz moc nebylo a tak jsem původně na zkoušku koupil Fendera frontmana 65. To mě docela překvapilo, sice ubylo ovládacích prvků, ubyla i lampa v předzesilovači (tu jsem nahradil mikrofonním lampovým předzesilovačem) a hrálo se o sto šest. Narozdíl ale chlapci od Fendera neodvedli tak dobrou práci jako Melody boys strýčka Uliho a časem jsem začal mít neuvěřitelné problémy s potenciometry. A tak nevylo zbytu a kombo muselo pryč. Nahradil jsem ho další poloflaškou a tentokráte Lanýžem, tedy Laney LV 200. Zatím spokojenost.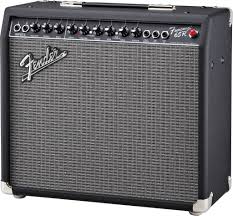 není ale bez zajímavosti, že se mi hrozně líbil zkreslený zvuk tranzistorového Fendera a čistý zvuk Laneye. Dohromady by to byl prima aparátek.
Tak a jsme u pastiček, tedy kytarových krabiček a podobných blbinek, bez kterých by kytaristé ztratili charisma kouzelníků. Moc jaem jich vlastně nevystřídal. první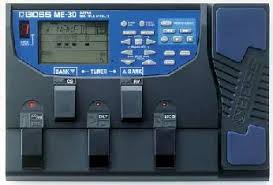 pokus mi těžce nevyšel, ale kupodivu jsem na něj hrál vcelku delší čas. Byl to BOSS ME-30 a musím říct, že i přes prvotní nadšení, jsem s ním nebyl nikdy spokojenej. Když se sešly nějaké korunky tak jsem se ohlížel po něčem jiném a v hledáčku mi utkvěl výkřik firmy ZOOM a tak jsem do něj šel. Gt -čko bylo fain. Sloužilo bez problémů a zvukově taky nebylo vůbec špatný. Ovšem to jen do té doby, než jsem objevil synťáček můj milovaný ROLAND - GR 55. Zvláštní je, že jsem ulpěl na značkách Epiphone a Roland.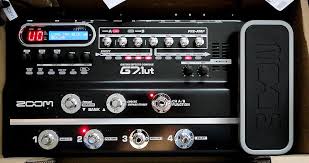 To je fakt divný. :-)
To ale samozřejmě není ten závěr pro ten článek.
Kdo ví co bude za pár let? Jen jsem chtěl páni muzikanti říct něco ve smyslu, že je docela prima někdy zavzpomínat, na dávný pravěk a pousmát se nad tím, co všechno člověku projde pod rukama, aniž si to dnes uvědomuje. Dnes je samozřejmě technika někde jinde. každý dnes používá mašinky, o kterých se mu před desetiletím ani nesnilo. Vůbec by nebylo naškodu,  kdyby to bylo možné, vytáhnout s půd, bazarů, garáží a všemožných koutů ty staré "krámy" a zahrát si na ně.
Uměli bychom to vůbec?.......