Články a reportáže
Datum: 26.06.2017
| |
Přečt.: 32669x
|
Kom.: 130
|
Rub.:
Muzika
Přišla bída na Kozáky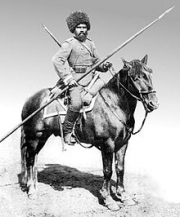 Moje teta říkávala, když jsme hrávali na chatě žolíky: "Přišla bída na kozáky!".Říkala to vždy, když se mi lepila smůla na paty, přesněji na ruce, ještě přesněji na karty.
   No a přesně tahle věta mě napadla ve světle posledních kapelních událostí. Začalo to tím, že jsme přijeli na odpolední párty na Vinglu a zmáčkli ON na našem milovaném drobečkovi (Subbas JBL). Z drobečka se zakouřilo a bylo po něm. Takže servis a legrácka za pár tisícovek.
  Pak jsem si pořídil nový sofwarový syntezátor. A ejhle! Neběžel na 32-bit win 10. Tákže reinstalace PC na Win 10 64 bit, s tím zhasl nejeden hardware, a pak krásné vypestření v podobě licenčních hrátek okolo Cubase. Nakonec se vše nějak vyřešilo, získal jsem po týdením telefonování a emailování nový licenční klíč. Škody ještě nevím přesně, zjišťuju postupně co fungovalo a nefunguje. Zdravím Microsoft!
   Následně jsme hráli v Krupce, kde nám zmokl aparát a pro změnu se Honzův Lanýž (kombo Laney) odebralo do věčných lovišť. Asi nemělo rádo vodu nebo co? :-)
Inu ne vždy se daří. Nicméně, dobrá zpráva je, že nás to rozhodně od muziky neodradilo.
   PS: Doufám, že si ten článek čtou i ti, co si myslí, že muzikantům ty aparáty padají z nebe a budou tudíž hrát za dvě kila plus párek a pivo.
   Uf... to jsem si pobrečel....