Články a reportáže
Datum: 22.02.2007
| |
Přečt.: 24982x
|
Kom.: 12
|
Rub.:
Muzika
Soutěžím...... já soutěžím :-)))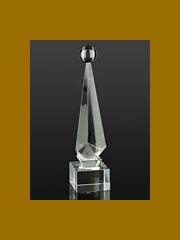 Soutěž rádia Sever, do které jsem se právě přihlásil... Přátelé. Možná si budete myslet, že mi hráblo, ale já jsem se tam opravdu přihlásil. -:-) No ono v podstatě o nic nejde. Na Rádiu
Sever
běží soutěž, která se jmenuje
Severník
. Každou středu od 20:00 hod jí vysílají. Autoři z regionu posílají své domácí nahrávky a vy hlasujete. Vítěz vyhraje zájezd na Kanárské ostrovy na 14 dní a sportovní BMV v černé barvě. NO TO SAMOZŘEJMĚ NE! :-) To si z vás utahuju. Ten kdo vyhraje, a to asi nebudu, bude hrát v Teplicích na zahájení lázeňské sezóny, přesněji několik nejlepších. To mě zase docela láká, si na chvilku se svými písničkami stoupnout na prkna, co znamenají svět. A ten úplně nejlepší pak dostane šanci něco natočit v profi studiu. Což je pro každého určitě hodně lákavé. Pokud budu vědět kdy budou písničky nasazeny tak vám pochopitelně řeknu, kdy poběží na rádiu Sever. Když se to nedozvím tak vám to neřeknu a tak ten pořad raději poslouchejte. Přinejmenším tam bude určite pestrá plejáda nových písniček. První kolo jsme zmeškali ale hnedle příští středu už je možné nastražit hladové ušiska. Přihlásil jsem tři písničky, které si můžete samozřejmě poslechnout na těchto stránkách. Vybral jsem ty nejnovější, takže jsem nasadil
"Jak tě mám najít","V půli..." a "Petra"
všechny jsou ke slyšení v sekci CD a nahrávky. Takže si je můžete v klidu poslechnout, kolikrát budete chtít.
poslechnout
. Kdyby někdo cítil potřebu mi dát hlas, tak je možné pro písničku hlasovat, což by mi samozřejmě udělalo radost. Podrobnosti o hlasování sdělím až budu vědět kdy a který song bude nasazen anebo tehdy až odezní. V každém případě si myslím, že není na škodu si poslechnout v rádiu každou středu soutěž
"Severník"
. Stejně v tý televizi je prdlajs a na pivo se chodí spíš v pátek. Takže se mějte