Články a reportáže
Datum: 23.11.2008
| |
Přečt.: 19117x
|
Kom.: 13
|
Rub.:
Muzika
Prodej vstupenek na Silvestra zahájen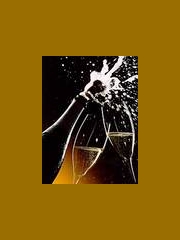 Chcete vstupenky? Jak na to.
Na vědomí se dává, že už můžete zakoupit své vstupenky na silvestra na Hotelu Pošta. Někteří šťastlivci si je dokonce mohli už koupit na naší poslední tancovačce, kam lístky přičinlivý Honza přivezl ještě teplé.
Vy máte pochopitelně stejnou šanci oslovit personál na Poště, který vám lístky prodá. Takže jestli chcete strávit silvestra s námi, běžte na Poštu dejte si pivčo nebo něco k snědku a kupte si lístky. Nechci Vám radit, ale když to uděláte hned, budete je mít jisté. Stojí 120,- Kč v předprodeji a 180,- Kč v den konání. Pokud ale chcete mít jistotu, učiňte tak co nejdříve, je totiž docela možné, že na silvestra už bude vyprodáno. Takže mí milí a milé, neváhejte příliš dlouho.
Ještě jedna organizační záležitost. Pokud chcete zarezervovat stůl, tak to možné je také, ale musíte si koupit lístky pro dostatek přátel, aby jste zaplnili celý stůl. Opravdu není organizačně možné, rezervovat místa pro jednotlivce.
My se budeme těšit a vynasnažíme se, aby jste se na přelomu roku opravdu dobře pobavili. Vlastně jako pokaždé.