Články a reportáže
Datum: 05.11.2009
| |
Přečt.: 29190x
|
Kom.: 50
|
Rub.:
Blbiny
Rychlokvašky atd.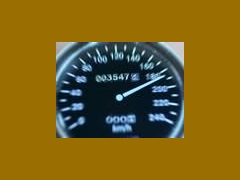 povzdechnutí
Lehce nabyl, lehce pozbyl, říká přísloví. Naši dědové by se asi podivili, jak se jim tohle pořekadlo nepovedlo. V případě rychlostudentů, jak se jim teď módně říká, to rozhodně neplatí. Prostě na to nejsou páky.
To, že se tahle kauza provalila, mě sice zkraje pobavilo, ale teď je mi z toho všeho tak nějak podivně po těle.
Zdravý rozum napovídá zcela jasné řešení, obšlehnul jsi svojí práci, obešel jsi co se dalo, máš titul neprávem? – Vrať ho!
Ale kdepak! Nejde to! Existuje přeci tolik důvodů proč to nejde.>
Všichni rychloštudenti z toho mají těžké hlavy. Jenom doufám, že až je z těch rychlotitulů a zmatků kolem nich klepne, že je bude léčit nějaký rychlolékař, poveze je nějaký řidič s rychlořidičákem nějakou dobrou sanitkou, kterou zkonstruovali nějací rychloinženýři.
. Naštěstí žádní rychlolékaři doufám asi nejsou, takže páni politici k ujmě nepřijsou, až je klepne z těch rycholitulů. A my voliči? Na nás přece nezáleží. Naštěstí snad v politice, kde většina rychlostudentů funguje, snad žádné velké kopance neudělají. Ale kdo ví?
My muzikanti mezi sebou rychlomuzikanty nemáme. Hned je vidět a slyšet kdo umí a kdo čumí. Ale také víme, že všechny umělecké rychlokvašky odešly tak rychle jak se objevily. Kéž by to tak fungovalo všude.