Články a reportáže
Datum: 02.09.2015
| |
Přečt.: 31859x
|
Hodn.: 5,17 z 5
|
Kom.: 161
|
Rub.:
Blbiny
U Krokodýla zavřeno - výlet do roku 2017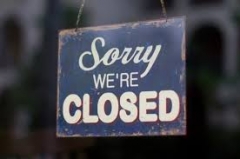 Tak jsme vystoupili z vlaku. Imaginární Horní Lhota a legendární imaginární hospoda U Krokodýla, konečně.
Povídám: "Tady se ti bude líbit, sem se sjíždí kapely z celého imaginárního kraje."
On se zeptal: "A proč?"
Povídám: "Hospoda U Krokodýla má svého imaginárního génia loci, vede jí imaginární borec, kterému nikdo neřekne jinak než Krokodýl.
Zapaluji si gigárko, protože už vím že to je přesně pět minut chůze. Procházíme kolem malé vietnamské hospody, kolem nádraží a za nádražím už už očekávám známou cihlovou zeď a zahrádku s kaštany.
On povídá: "Ale tady to nevypadá že je tady nějak živo."
"Blbost". "Budeš zírat"
Přicházíme k hospodě. Okna zatlučená. Rezavý štít ze kterého je čitelné jen "...kodýl"
No tohle! Co se tady mohlo stát. Jdeme zpátky k nádraží. Na nádraží je bufet a tak jdem na jedno. A za pípou, hle! Krokodýl!
"Roztoč pípy Krokodýle! Zvolám a Krokodýl na mě kouká jako když mu nadloube a po chvíli mě pozná.
"No nazdar.Co ty tady?"
"Ále jen náhodou kolem." zalžu.
Nedá mi to abych se nezeptal co se stalo s hospodou a Krokodýl si natočí malé pivo a dá se do vyprávění.
  " No bývalo tady veselo. Však víš. Měl jsem tady věčně nabito, každej týden jinou kapelu, bigbít, country, pop. Dělal jsem plesy a v létě tancovačky venku pod širým nebem. Bylo to prima, jezdily mi sem vagóny lidí z celýho kraje.
  No ale pak se to nějak začlo srát. ( nelze necitovat přesně). Přišla OSA a napařila mi šílený poplatky. Mám velkou zahradu a tak mi to vypočítali z plochy ( na jeden metr čtvereční dva lidi) a taky poplatky za televizi i když jsme čumákovali jen na fotbal. Ti autoři musej mít paláce ze zlata asi. No nějak jsem to přežil. Vzal jsem levnější kapely a přestal jsem hrát venku a nějak to šlo. Pak jsem zavřel kuchyni, napřed oddělený prkýnka pro zeleninu a maso, pak samá kontrola z hygieny, jednodenní guláš, kterej se nedá žrát a nakonec výpisy alergenů no však to znáte. Mě to tak vzprudilo, že jsem kuchyni zavřel, navíc mi nezbývalo na kuchaře poté co zvedli to DPH. No ale hrálo se pořád. Sice už mi sem přestaly chodit páry, páč už jsem nedělal večeře. No potom jsem musel hospodu v půlce přepažit, kvůli tomu aby tady mohli být i kuřáci i nekuřáci. Tím mi ubyl prostor na muziku, ale ta OSA si účtovala pořád stejně a navíc jsem musel platit za dvě televize, páč nekuřáci taky chtěli koukat na
ten fotbal. Nakonec zakázali kouřit úplně, tak jsem dal ven dva velký popelníky, jenže z baráku na proti si ta stará důchodkyně věčně stěžovala, že tam je večer kravál a tak jsem je musel taky zrušit. Poté mi zavedli registrační pokladny, to stálo taky nějaký prachy a kapely, no vlastně už jenom toho klávesáka Břéťu, co se vešel do půlky tý přepažený hospody, už
jsem nemohl platit keš, takže by si musel zavést účetnictví, což se mu nechtělo. Inu co Vám mám povídat.
Je to asi všude stejný né?"
"No víš Krokodýle, ta tvoje hospoda to byla taková bašta a my se vlastně přišli domluvit na nějakým kšeftu. Mysleli jsme si, že jsi jedinná hospoda, kde se ještě hraje."
Dopili jsme pivo a odešli. Jdeme kolem hasičské zbrojnice, kde sedí parta chlápků u naraženého sudu na starých židlích. Zjevně soukromá partička.
Popíjí pivko, pokuřují a pokukují směrem, kde stávala Krokodýlova imaginární hospoda.
Nasedáme do vlaku a končíme imaginární výlet do roku 2017.