Články a reportáže
Datum: 11.03.2008
| |
Přečt.: 23484x
|
Kom.: 12
|
Rub.:
Seriály
Jak se narodily? - Nezkoušej lhát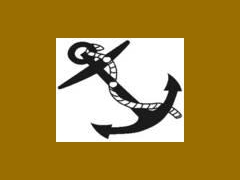 Písničkový sirotek Ta písnička je vlastně sirotek.
Vlastně jsem jí původně nechtěl ani napsat a na svědomí jí má Žabák, ten neúnavný psavec z města Děčína. .
Ten posílal rok co rok svoje songy na Děčínskou Kotvu, legendární to festival s účastí televizních kamer.
Já se na jeho popud nechal vyhecovat a slíbil jsem Daně Pacovské že napíšu ženský duet. .
Dlouho dlouho mě nic nenapadalo až nakonec vznikla tahle písnička.
Nahrávali jsme jí tenkrát s Honzou Matoušem v bytě na čtyřstopý kazetový Tascam a míchali do nekonečna na dva minidisky.
( Trošku úsměvná technologie při dnešních možnostech. O vícestopých editorech a VST pluginách se nám mohlo tehdy jen zdát.) Nicméně nahrávka byla nahrána a já jí poslal na Kotvu, kde se dostala do úzkého výběru dvaceti songů, jak vím z kuloárů. .
Mezi fináových deset se už tenkrát nepoštěstilo a já tehdy z Radkem Flachsem z hotelu Pošta zíral na náměstí na to, co se do finále nakonec dostalo. To byl trošku deprimující zážitek ale co? .
Nezkoušej lhát potom dlouho ležela v šuplíku a já se nakonec rozhodl písničku věnovat U-STYLE, kteří jí jednak hráli a asi ještě hrají na festivalech A nakonec jí zařadili i na svoje CD.
Tak se nakonec tahle toulavá písnička dostala k lidem. Úplně jinak než jsem původně chtěl, ale přece. .
A já? .
Já jsem za to rád.