Články a reportáže
Datum: 29.05.2008
| |
Přečt.: 16051x
|
Hodn.: 5,00 z 5
|
Kom.: 12
|
Rub.:
Seriály
Jak se narodily? - DESTA VODA RYBATÁ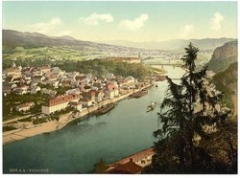 Mělo jich být původně víc, ale Za obě písničky vlastně může Žabák.
Kdysi jsme spolu občas klábosili a vzhledem k tomu, že jsme oba psaví, tak jsme si pohrávali s myšlenkou udělat něco společně. Něco co by mělo tak dvanáct písniček a vešlo se to na ty roztomilé kotoučky co je vkládáte do PC nebo do svých HI-FI systémů.
Jenže ať jsme klábosili, jak jsme klábosili pořád nám chybělo nějaké to vděčné téma, ke kterému by to mělo směřovat. Až jednoho dne Někdo řekl " A co třeba Děčín". V ten okažik bylo jasno.
Vím že jsem udělal několik textů a některé Žabák i zhudebnil. ( Černé Kladno, Rossárium). Já jsem doma nahrál Destu a Vodu rybatou. Těch písniček mělo být vícero. Možná že nějaké fragmety textů bycch někde našel. Dokonce se některé z nich týkaly i místních pověstí, které málokdo zná. .
Řízením osudu jsme ale tenhle projekt nikdy nedodělali. Možná je t o škoda. Kdo ví?
Nakonec jsem rád, že se dochovaly alespoň tyto dvě písničky, byť neuměle nahrané v prvním domácím studiu.