Články a reportáže
Datum: 31.12.2008
| |
Přečt.: 25293x
|
Hodn.: 5,00 z 5
|
Kom.: 47
|
Rub.:
Seriály
Desky, které ve mě zanechaly drážku - VLASTA TŘEŠŇÁK - ZEMĚMĚŘIČ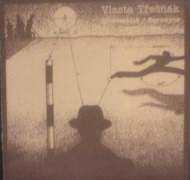 Můj písničkář číslo 1.
Tak tohle je tak trošku moje srdeční záležitost. Desku jsem objevil hnedle po pádu železné opony, když vyšla v reedici.
První co mě upoutalo je Třešňákův naléhavý a civilní hlas, který dává jeho písním opravdovost, přesně takovou, jakou příběhy v nich obsažené vyžadují. Songy jsou v podstatě založeny na několika málo akordech a velice dravě hrané foukací harmonice. V podstatě se dá s nadsázkou říct, že kde nepláče autorův hlas, pláče právě foukací harmonika a to mnohdy v dlouho se opakujících dvou akordových motivech nezřídka končících přívěskem Maj7. Zvláštní na tom všem je to, že se to neoposlouchá. Tomu samozřejmě přispívá i hloubka a vyzrálost Třešňákových textů.
Nejlepší kousky dle mého soudu je titulní Zeměměřič, Obraz Doriana Graye, a Madam Praha.
Rád bych vám desku doporučil k poslechu, ale trošku se bojím, že nebude asi hned tak k dostání. Spíše budete muset oběhnout své kamarády, protože pokud vím tak na CD vydána nebyla.
Možná kroutíte hlavou, proč se tady tak rozepisuju o něčem, co se nedá sehnat, ale má-li tento seriál vypovídat o věcech, které ve mně zanechaly drážku, Zeměměřič tady nemůže chybět.