Články a reportáže
Datum: 02.01.2009
| |
Přečt.: 9538x
|
Kom.: 10
|
Rub.:
Basákův brum
Viděno z úhlu basisty?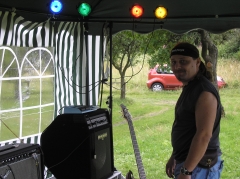 O čem pak to tady asi bude??
Tak nevím jestli je to výhoda mít basistu a webmastera v jedné osobě, ale koneckonců proč ne? Honzík mě poprosil, že by se rád stal přispěvatelem na tomto webu a tak slovo dalo slovo a vznikla tato rubrika.
O čem bude psát mi však neprozradil ani pod pohrůžkou násilí a tak se budu muset nechat překvapit stejně jako vy.
Tak tedy Jeníku. Toto je můj úvod a teď už piš sám.