Články a reportáže
Datum: 05.01.2009
| |
Přečt.: 28359x
|
Kom.: 24
|
Rub.:
Basákův brum
Už žádné příště ...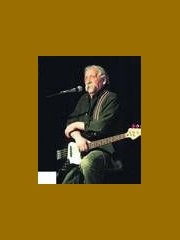 Když jsem přibližně před třiceti roky našel mezi deskami mého tatínka stříbrnou desku s názvem Katapult, zvědavost mi nedala a pošimral jsem ji jehlou.
To co se ozvalo z drážek té desky, se mi, jak říká majitel tohoto webu, zarylo do drážek mé duše. Od té chvíle se mi Katapult stal společníkem mého života jak civilního, tak muzikantského.
Můj kolega a i trochu vzor Jirka Dědek Šindelář odešel, jak on říkal, od muziky do penálu. Osobně jsem nikdy neměl tu čest ho poznat, ale většina lidí mé generace chodila stejně jako já do prvních řad sálů hrozit a hulákat to někdy příště a mají si kde hrát.
"Až" budu stát "Někdy příště" na pódiu s rukou nad áčkovou strunou a čekat na odklepání "Hlupáka co váhá", bude to ode dneška jiný pocit.
Ačkoliv už pro Tebe, Dědku, tady žádné "Někdy příště" nebude, děkuji za muziku, kterou si pro nás udělal. A s prvním úhozem na to áčko si na Tebe vždycky vzpomenu.