Články a reportáže
OČKO 2009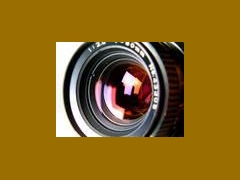 Fotosoutěž, které se můžete zúčastnit. Foťákem i mobilem.
O co vlastně jde?
Neuniklo naší pozornosti, že mnozí z vás na všelijakých to tancovačkách, plesech a podobně tu a tam mačkají spouště svých fotoaparátů nebo mobilů
To nás vedlo k nápadu, že by možná nebylo od věci se o tyto snímky podělit. Důkazem toho je nedávno umístěné video na tomto webu se záznamem B-Bandu na Poště nebo fotky ze Silvestra, které jste nám zaslali
Tak nás napadlo, proč si z toho neudělat trochu legrandy či zábavy. Tímto tedy vyhlašujeme soutěž OČKO 2009
Teď trochu těch pravidel:
Co se smí?:
Smí se fotit všechno, co se B-Bandu týče, přesněji co se týče hraní. Takže milí rodiní příslušníci, máte Peška, protože domácí záběry z rodiné dovolené jsou mimo hru. :-). Můžete fotit nás jak, rozbalujeme, hrajeme či balíme, nasedáme do aut či klábosíme o přestávkách. Můžete fotit všechno co uvidíte na jevišti nebo na parketu. Můžete fotit sami sebe a svoje kamarády jak se bavíte na naší zábavě. A tak všelijak podobně.
Co se nesmí:
Nesmí se fotit nic, co by nesouviselo s muzikou. Takže pokud třeba budete s naším klávesistou v ZOO tak jeho fotografie s lachtany bude vyřazena, protože ostatní nemají šanci být s Jožinem v ZOO. Také asi vyřadíme fotky, kde basista smrká nebo já si upravuju podolek.:-) to by asi bylo komické, ale trochu vkusu by té soutěži přeci jen slušelo. Pokud mě někdo vyfotí, jak mi vypadla šňůra z kytary, bude okamžitě diskvalifikován!
Kdo to smí?:
Smí to úplně každý kromě mě, Honzy a Jožina. Rodiní příslušníci mohou také, pokud se tancovaček zúčastní. Jinak neee.
Co se musí:
Soutěžní fotky se musí poslat e-mailem na mojí adresu martinrychtarik@seznam.cz a nesmí jich být víc než deset od každého soutěžícího. Taktéž se musí stihnout do 1.12.2009 poslat, abychom je stihli zpracovat, vyhodnotit kapelní porotou a určit vítěze.
Co za to?:
První tři nejlepší z vás dostanou od nás malý dárek. Absolutní vítěz navíc získá tu výhodu, že může jít na pivko s vybraným členem naší kapely. Vybrat si ho vítěz může sám a navíc vybraný nešťastník musí zaplatit útratu. Tím se myslí nějaké to pivčo plus třeba panák v nějaké normální hospodě. Nejsme Roling Stones, takže podniky typu Zlatá Husa, Intercontinental atd. asi nebudou v našich možnostech :-)
Vaše fotky budeme namátkou zveřejňnovat po celý rok na tomto webu, kde zřídíme i speciální fotofgalerii aby se mohli i ostatní pokochat.
Takže: Cvakejte, cvakejte! začít můžete hnedle v sobotu 7.3. v Eldoradu.